It's almost Christmas and I'm sure you've faced the daunting task of deciding what gift or regalo to give a coworker, a family member, a friend, a partner, a relative, other loved ones, and even to yourself. So if you're still thinking of Christmas gift ideas, consider going for local Philippines products and/or sellers! Besides, with the existence of online shopping websites and Instagram storefronts, placing an order can be done easily and fast (most especially if you're already pressed for time).
Plus, you'll not only surprise your recipient with a special gift but you will also help and support local artisans, creators, crafters and sellers who have poured effort and dedication to their products and businesses.
Without further ado, here are the top local Christmas gift ideas that you can give this holiday season. Feel free to mix and match!
~ Top photo from Shutterstock
.ub-feature-box, .ub-number-box margin-top:0px!important; p.ub-feature-bodymargin-top:-15px!important; .ub-feature-box>div, .ub-number-box>div width: 100%!important;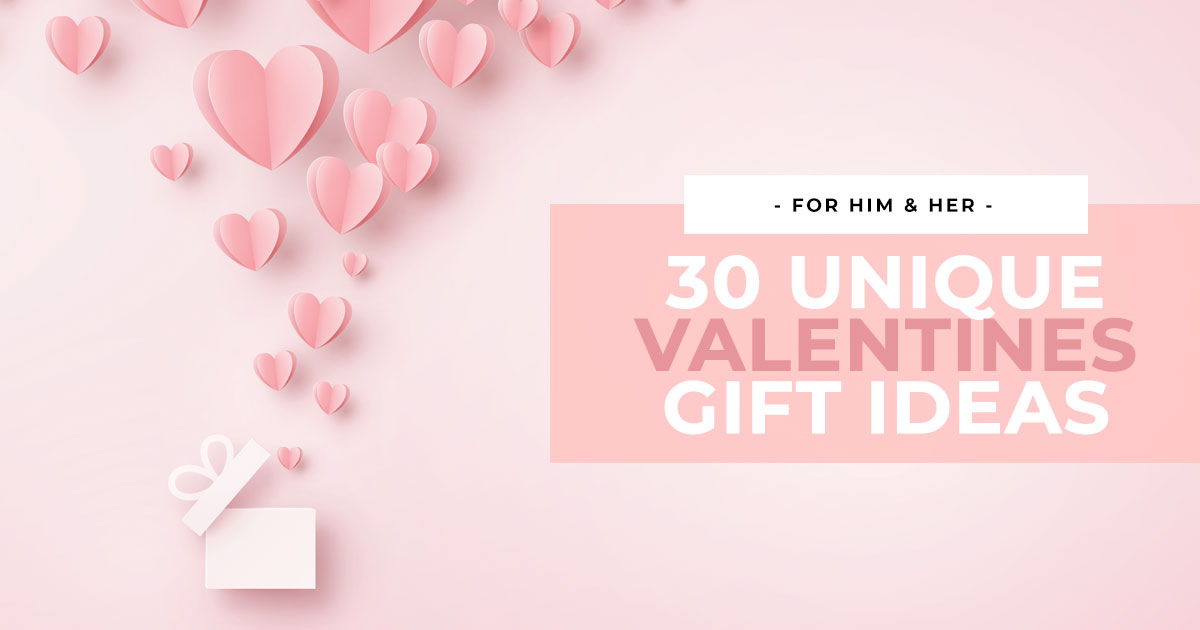 RELATED READ: 30 Unique Valentines Day Gift Ideas for Him & Her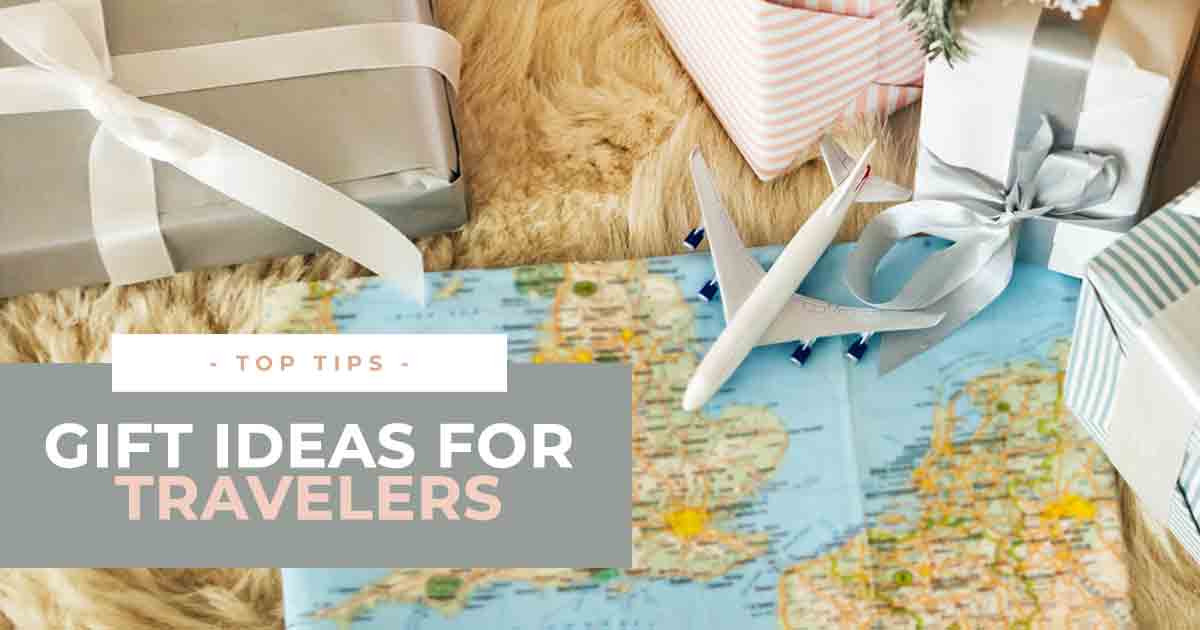 RELATED READ: 30 Great Ideas on Gifts for Travelers
Accessories & Jewelry
For Christmas gift ideas for friends and other loved ones, you can dazzle them with affordable jewelry in timeless designs. Rest assured, they're of high quality and are tarnish-free!
LINK: Website
PRICE: Starts at Php 500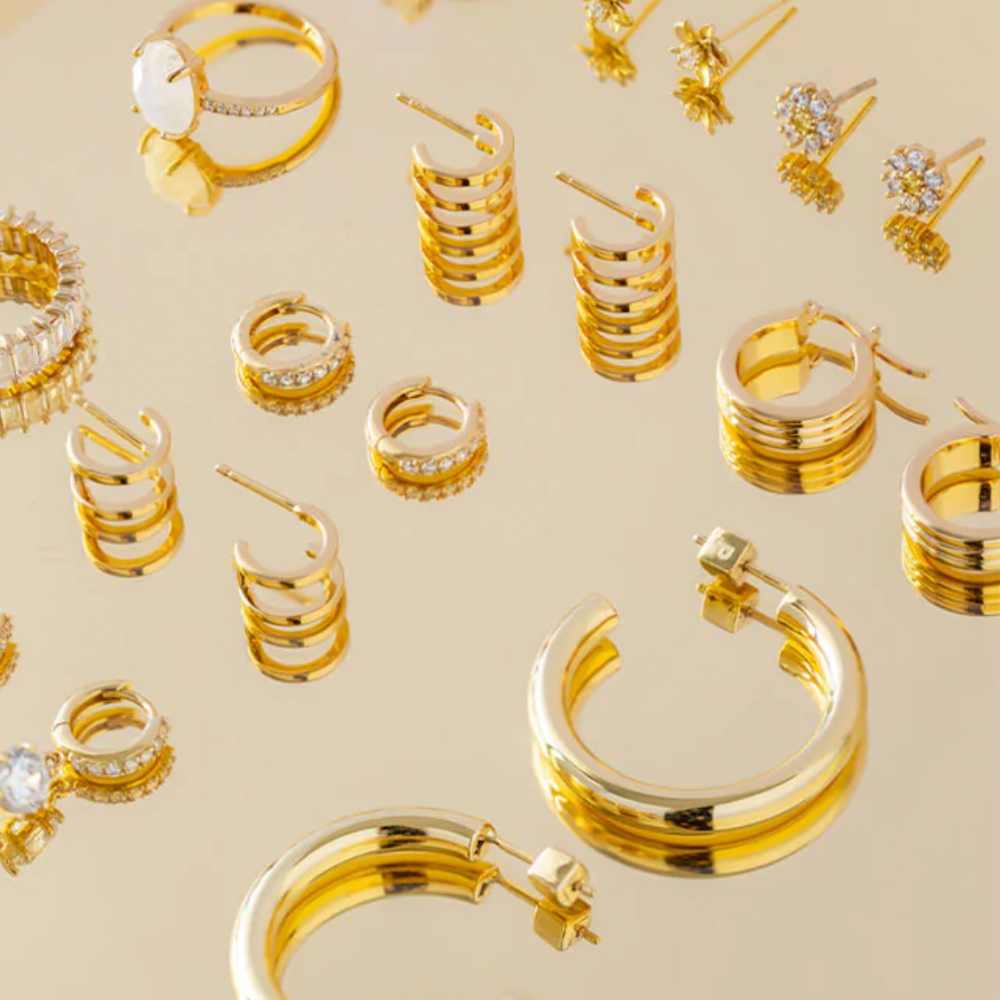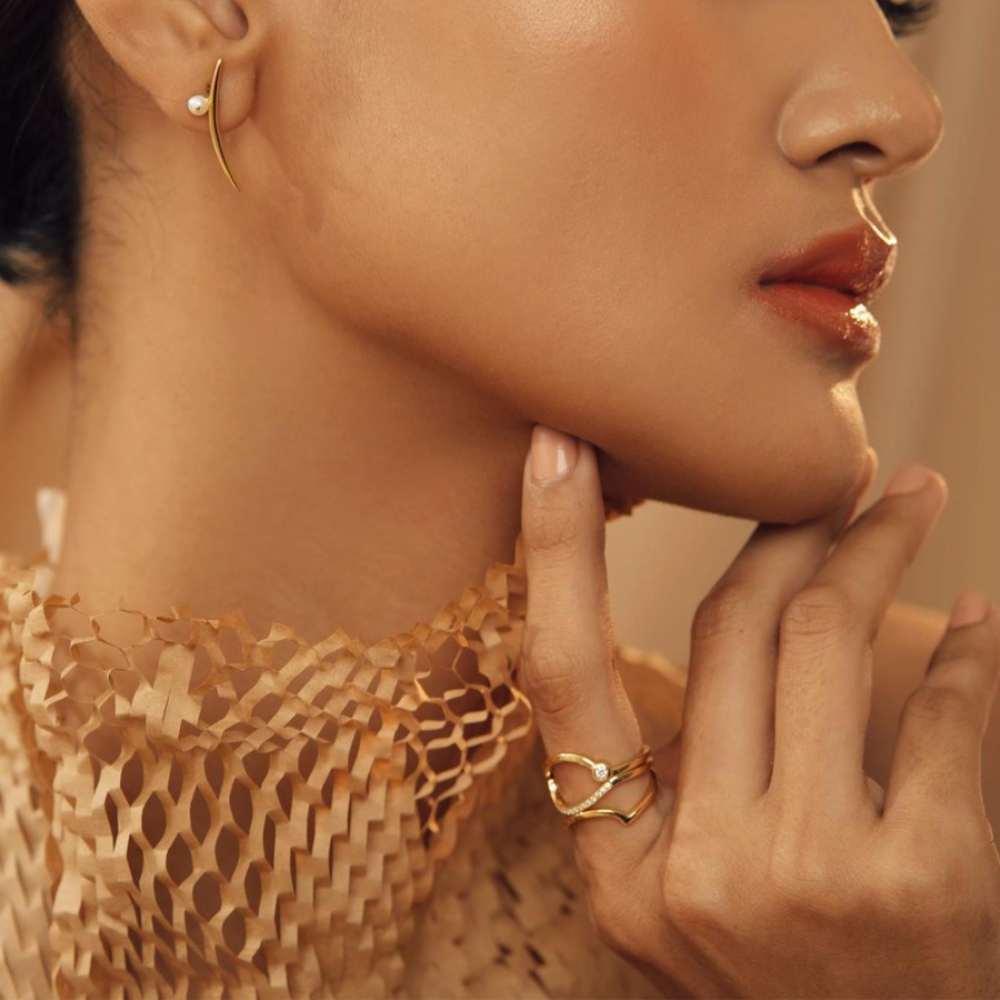 If you're rather looking for finer jewelry that do not have outdated designs, then Suki is a great local store to check. This is a great way to gift a luxurious item without breaking the bank!
LINK: Website
PRICE: Starts at Php 2,000
If you're looking to upscale your presents (e.g. a Christmas gift for mom), this might be the answer! Places like Palawan offer lower prices for pearls; but if travel to the provinces is not possible, Greenhills and Kultura outlets in Manila are other options. (Kultura also has a lot of other local products that you can choose from).
LINK: Website
PRICE: Starts at Php 1,000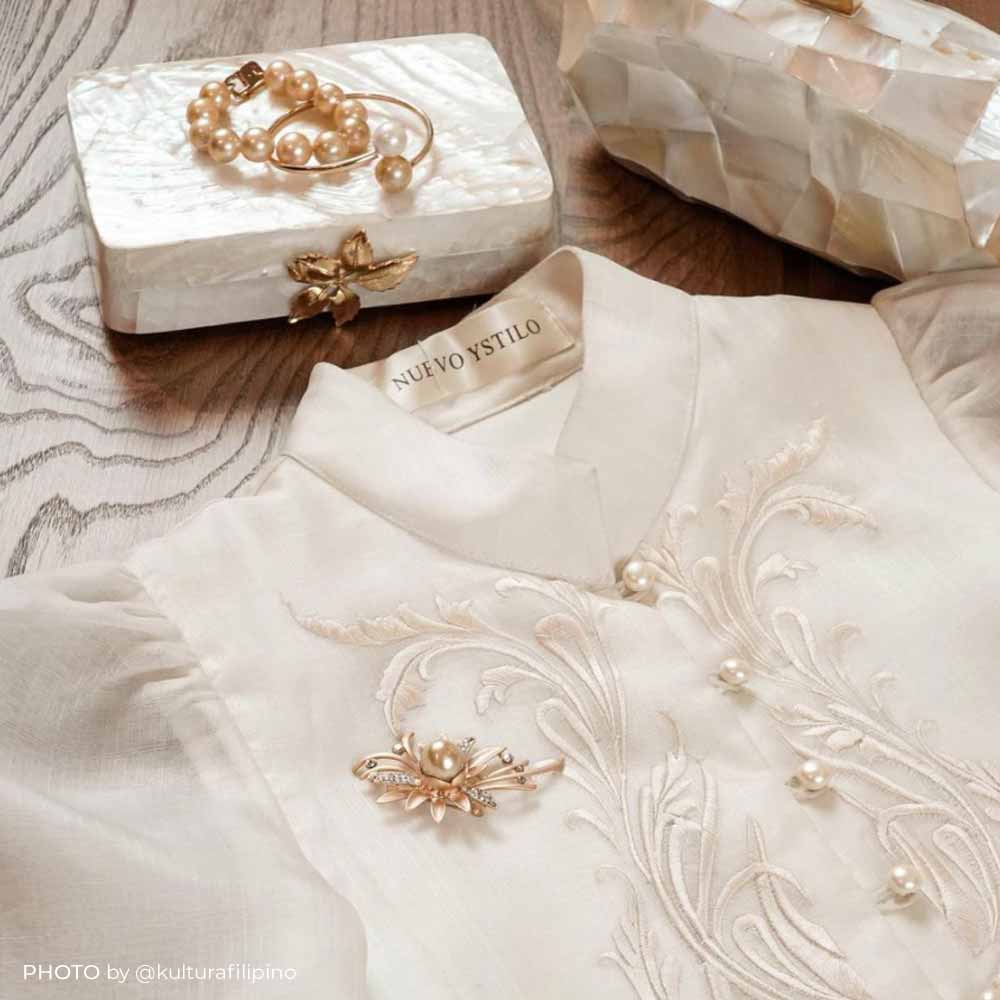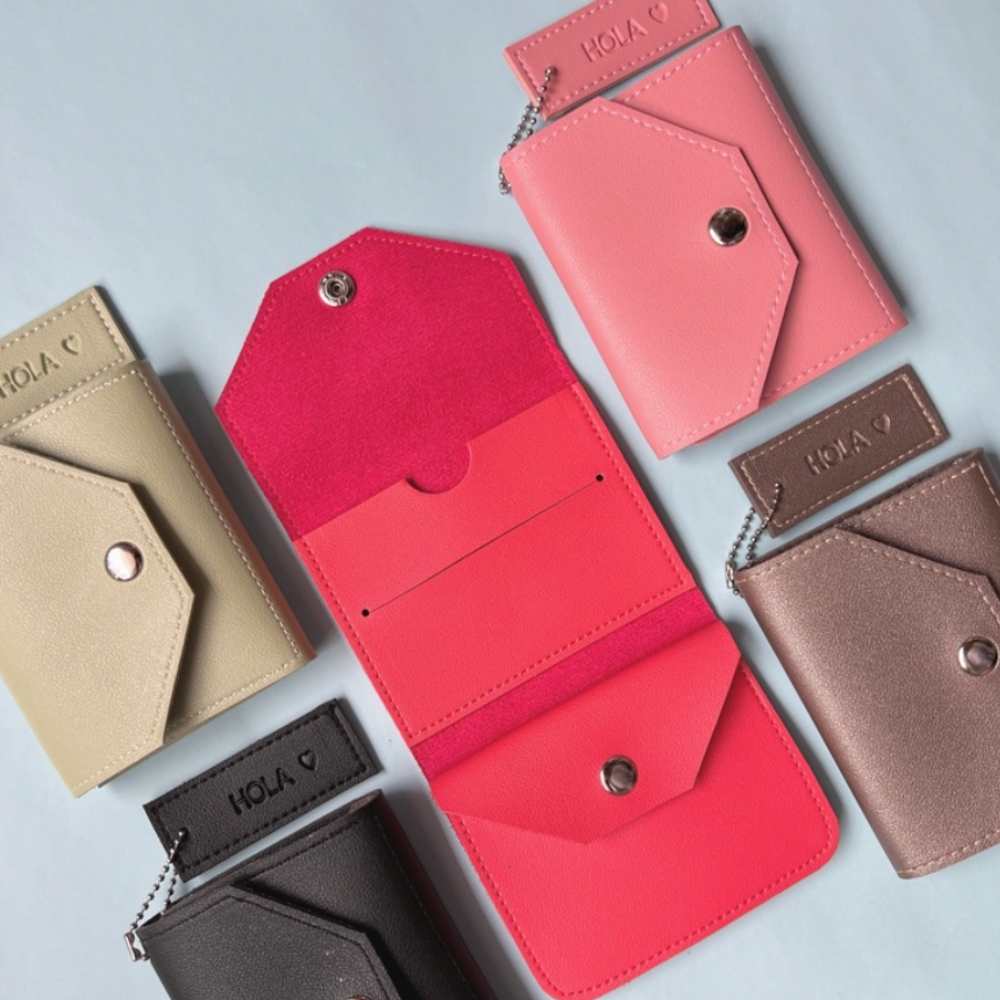 One of the perfect Christmas gift ideas is to give something personalized and this unique trifold wallet is something you should consider. It can hold cards, extra bills, and coins in a very compact manner — and it's incredibly cheap too! You can definitely pair this up with the other items included in this list.
LINK: Hola Craft
PRICE: Starts at Php 200
Working together with Filipino artisan communities, Woven.PH crafts sleeve bags that have colorful patterns. Beyond this, they also sell wallets and mats.
LINK: Website
PRICE: Starts at Php 2,000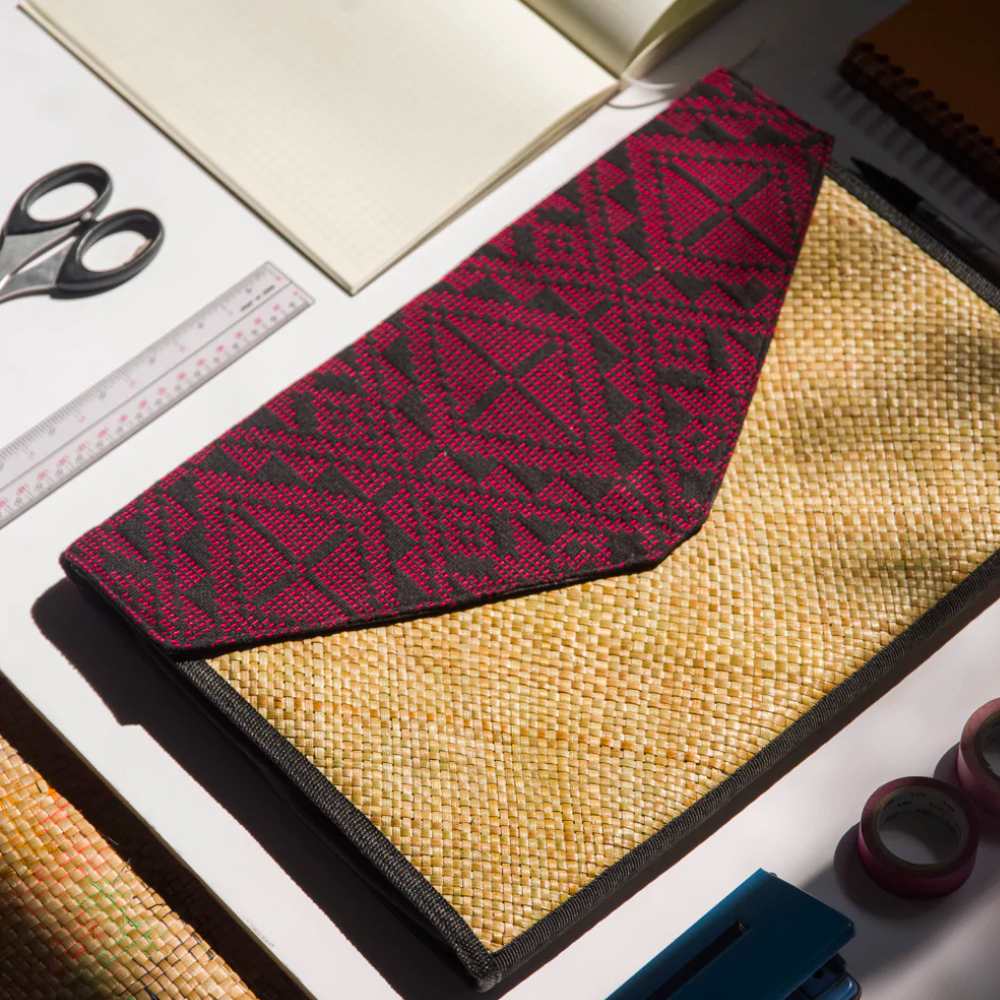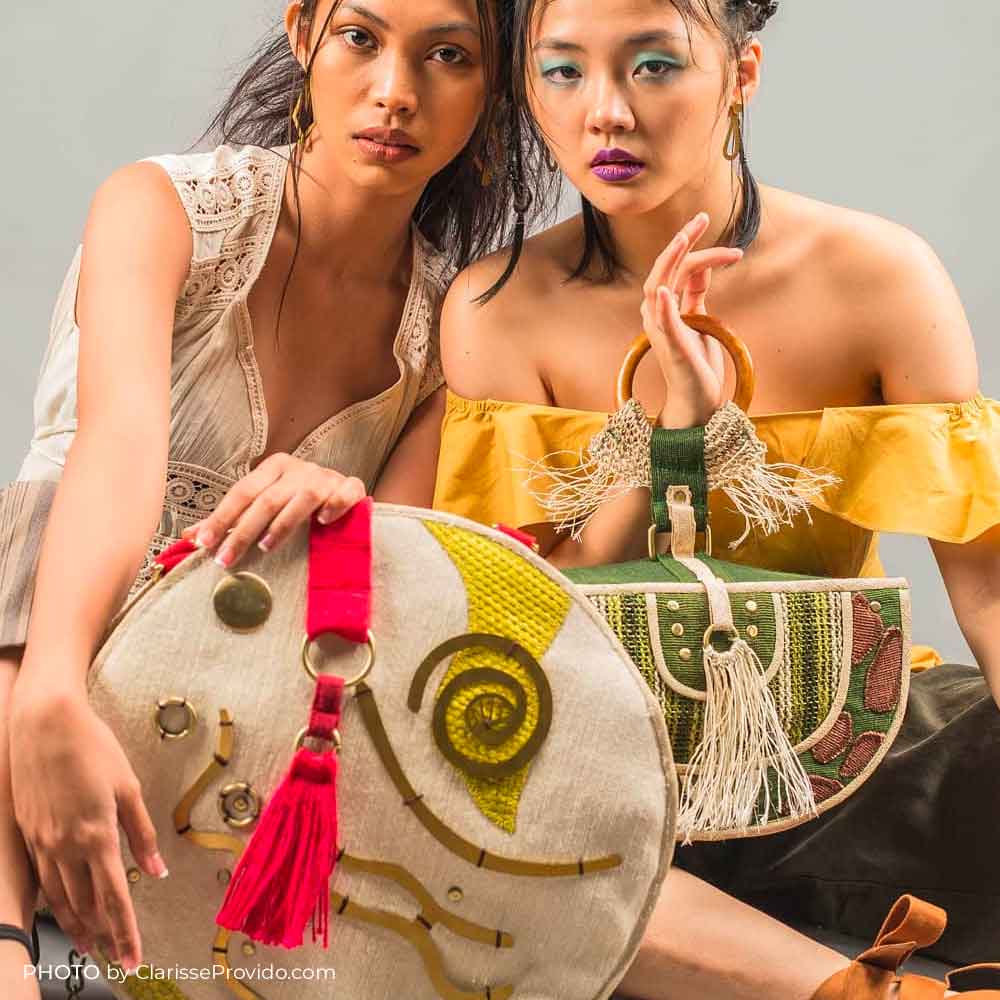 Bags always top the list as one of the most common holiday gifts that you can give to your family or friends this holiday season. Check out these beautifully woven bags that are 'wearable art' as made by Clarisse Provido from her 'The Cling Bag Collection' — if you check her site, she also has a LOT of other items that you can consider gifting.
LINK: Clarisse Provido
PRICE: Starts at Php 2,000
Chocolates are a simple yet much-appreciated gift to receive over the holidays — especially if the recipient has a sweet tooth! For this, go for the award-winning bean-to-bar chocolate company that sustainably sources cacao beans from Filipino farmers: Auro Chocolate, which is based in Davao province. (Check out their popular Chocoholic's Kit priced at Php 1,350!)
LINK: @aurochocolate
PRICE: Starts at Php 200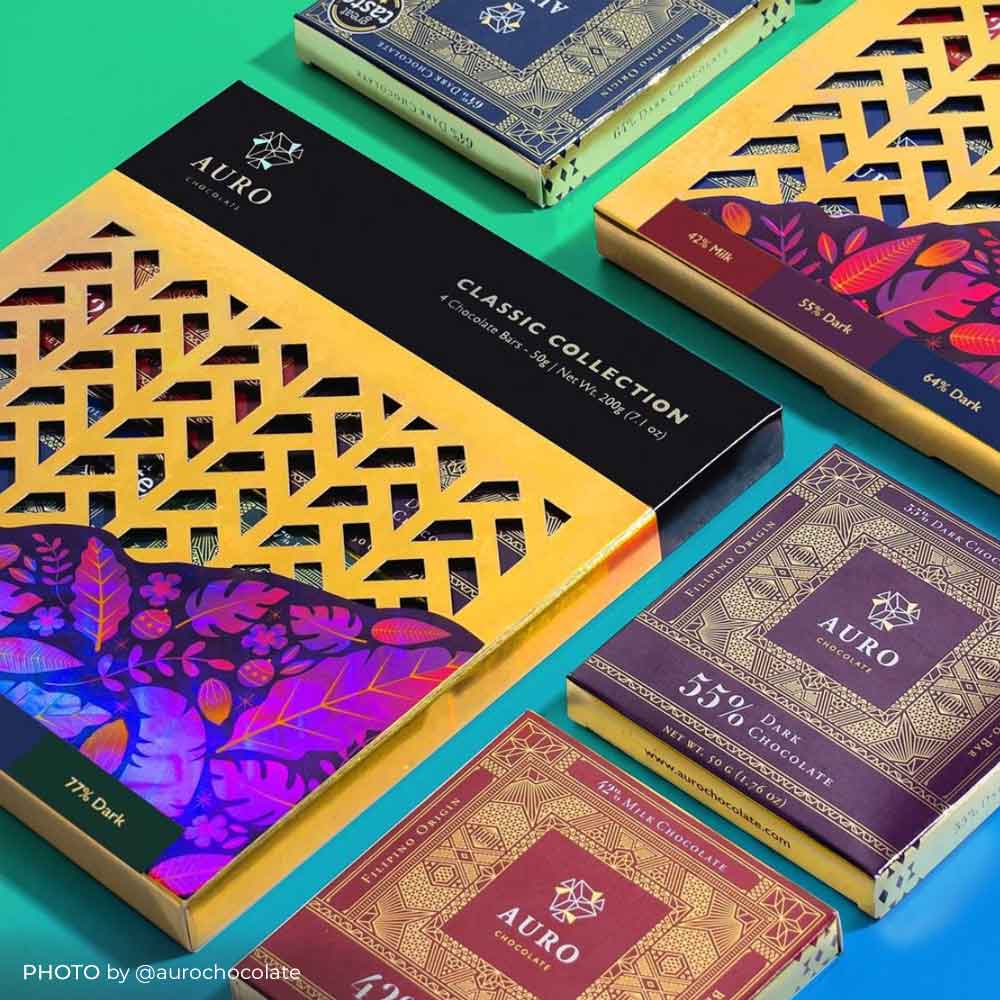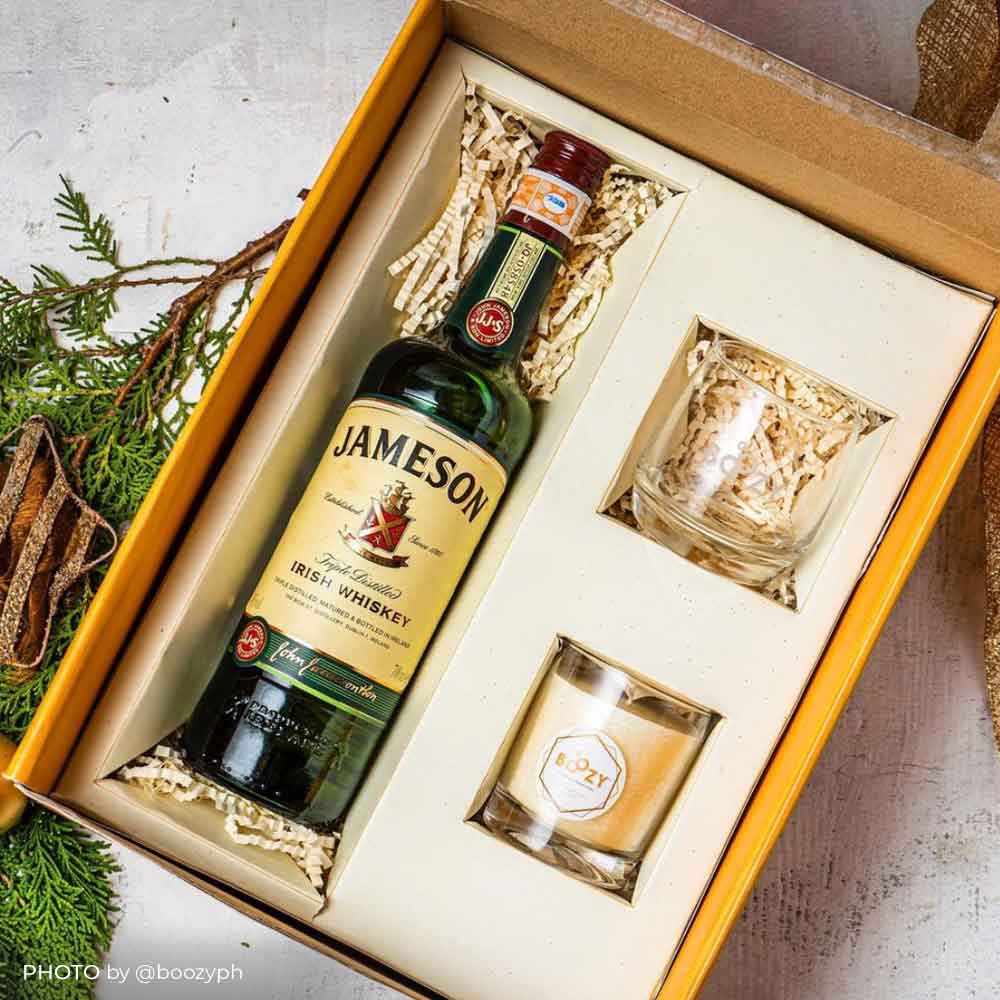 Wondering about Christmas Gift Ideas for him or for dad? Well, why not make their holiday merry, bright, and bubbly with some liquor drinks? Boozy.PH has a wide range of liquor brands that can be packaged in this nice gift box. (Disclaimer: Instead of a Boozy glass, most gift sets are combined with a different item, please check by their store for the selections).
LINK: @boozyph
PRICE: Starts at Php 500
For all your coffee-loving friends and loved ones, head on over to The Dream Coffee PH for local and authentic coffee. This brand makes coffee products that are 100% single-origin Philippine Arabica created together with farmers from T'Boli, South Cotabato. (Check out their boxed selections that are perfect for gift-giving!)
LINK: Website
PRICE: Starts at Php 400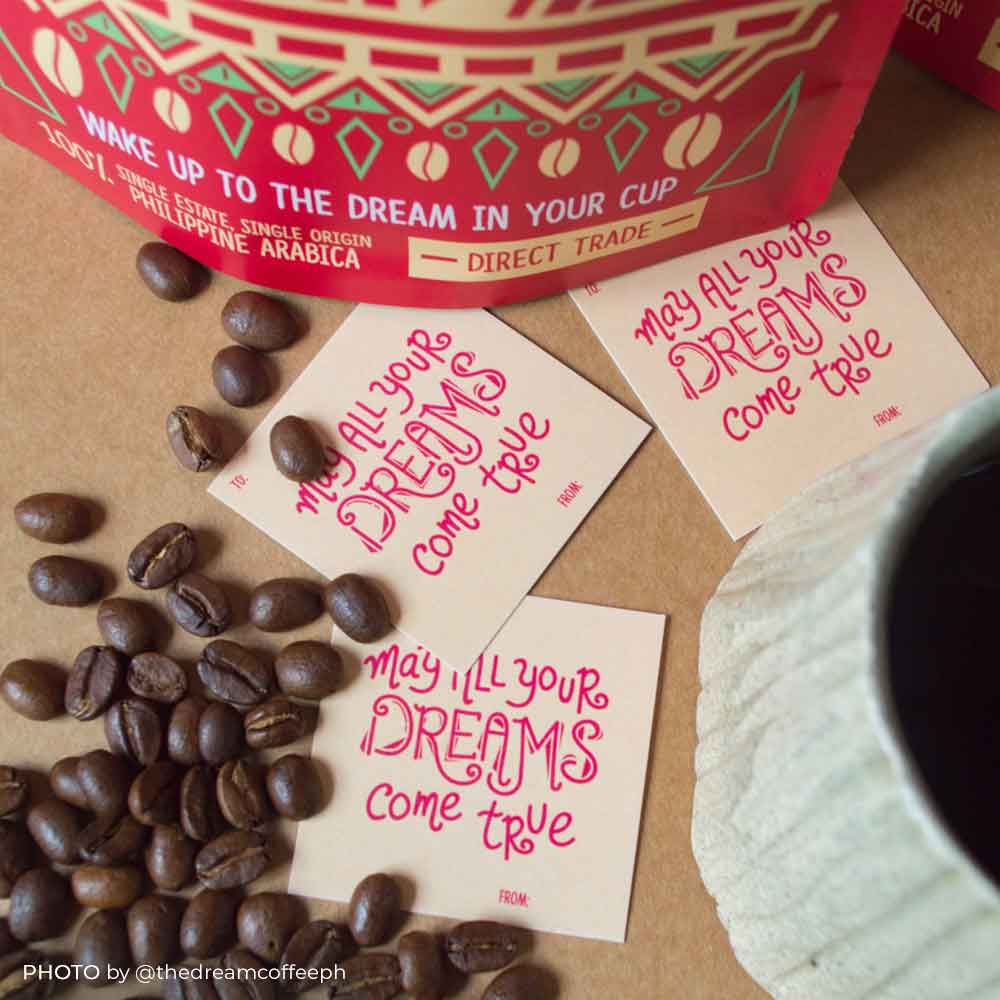 Other Christmas Gift Ideas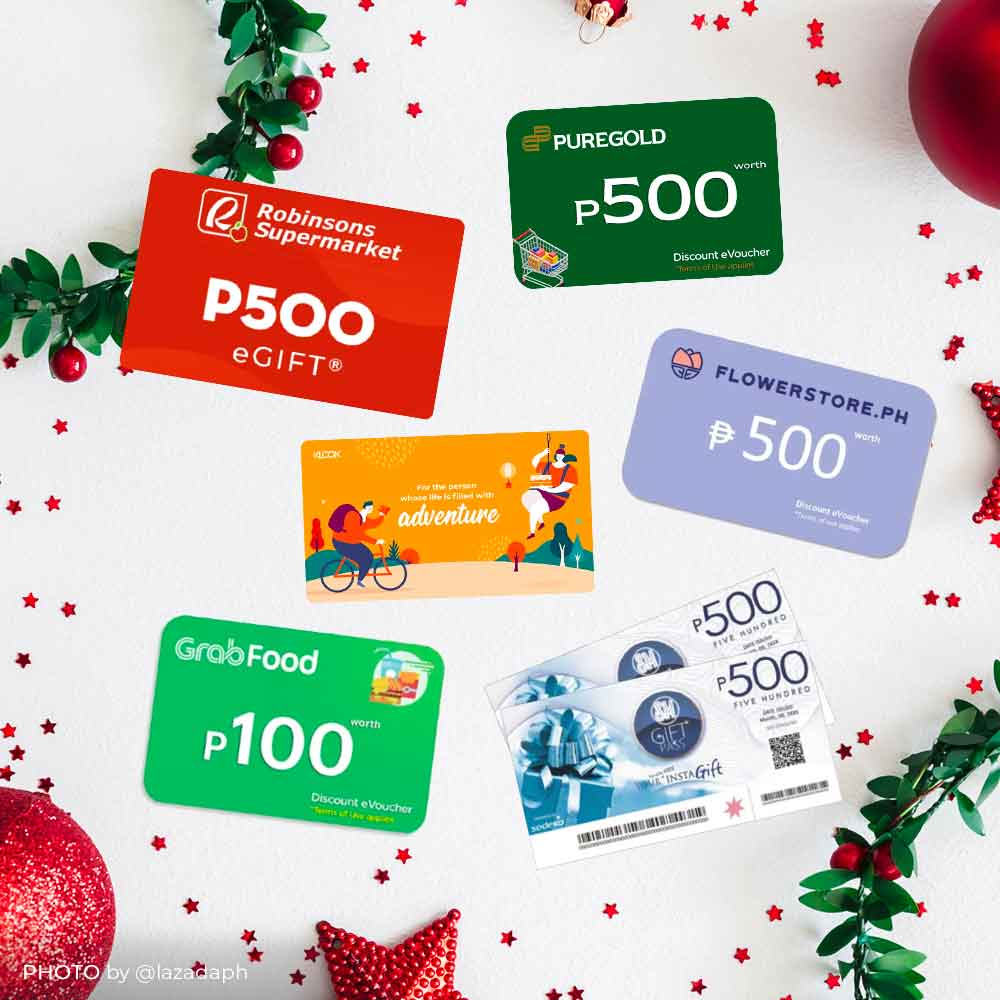 Gift cards, especially when they're thoughtfully chosen, can make for great gifts. After all, it also gives the receiver the flexibility to choose what they'd want to receive! Some favorites would be Klook, GrabFood, Puregold, SM, Flowerstore, and more (can be purchased from Lazada or Shopee).
LINK: @lazadaph
PRICE: Starts at Php 100
Make a journal junkie happy this year with a good quality planner where they can write their ideas and organize their schedules! There are tons of planner and journal options to choose from such as those from Starbucks and Coffee Bean, but if you want to support local, check out the Belle De Jour planners.
LINK: @bdjbuzz
PRICE: Starts at Php 500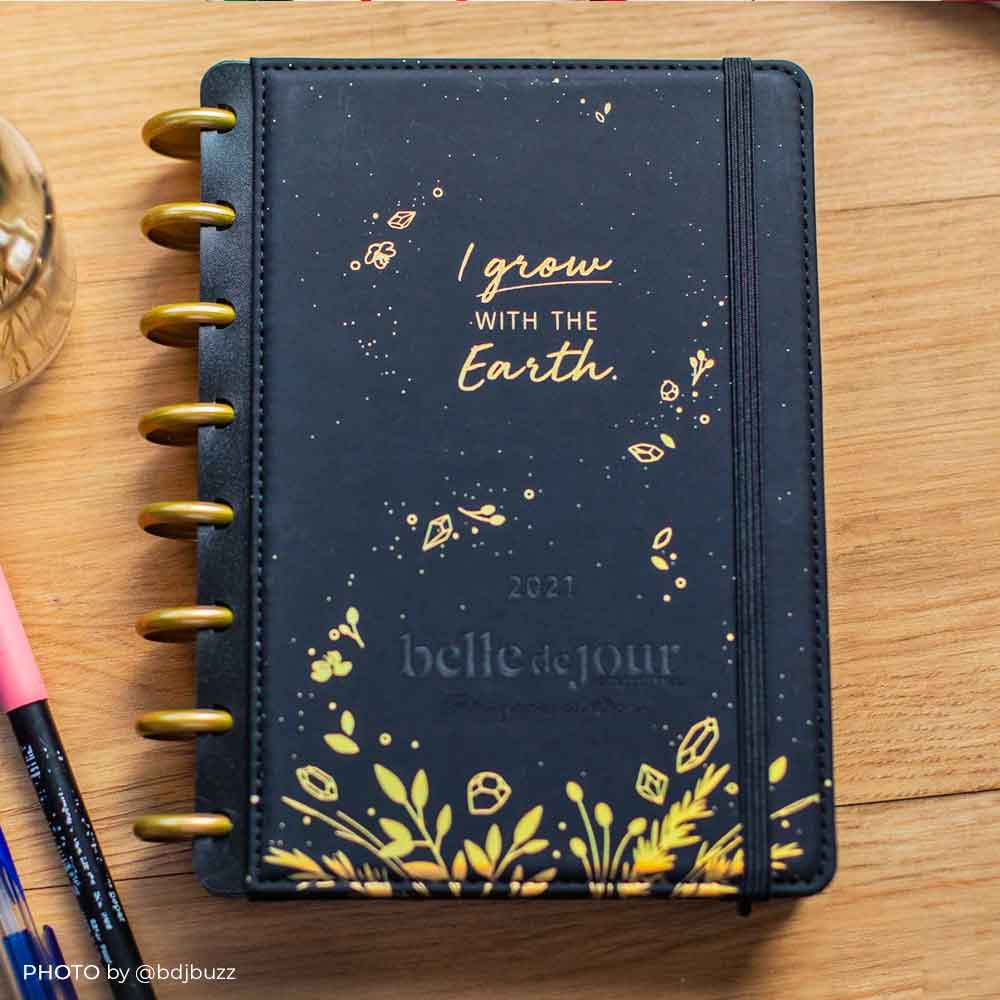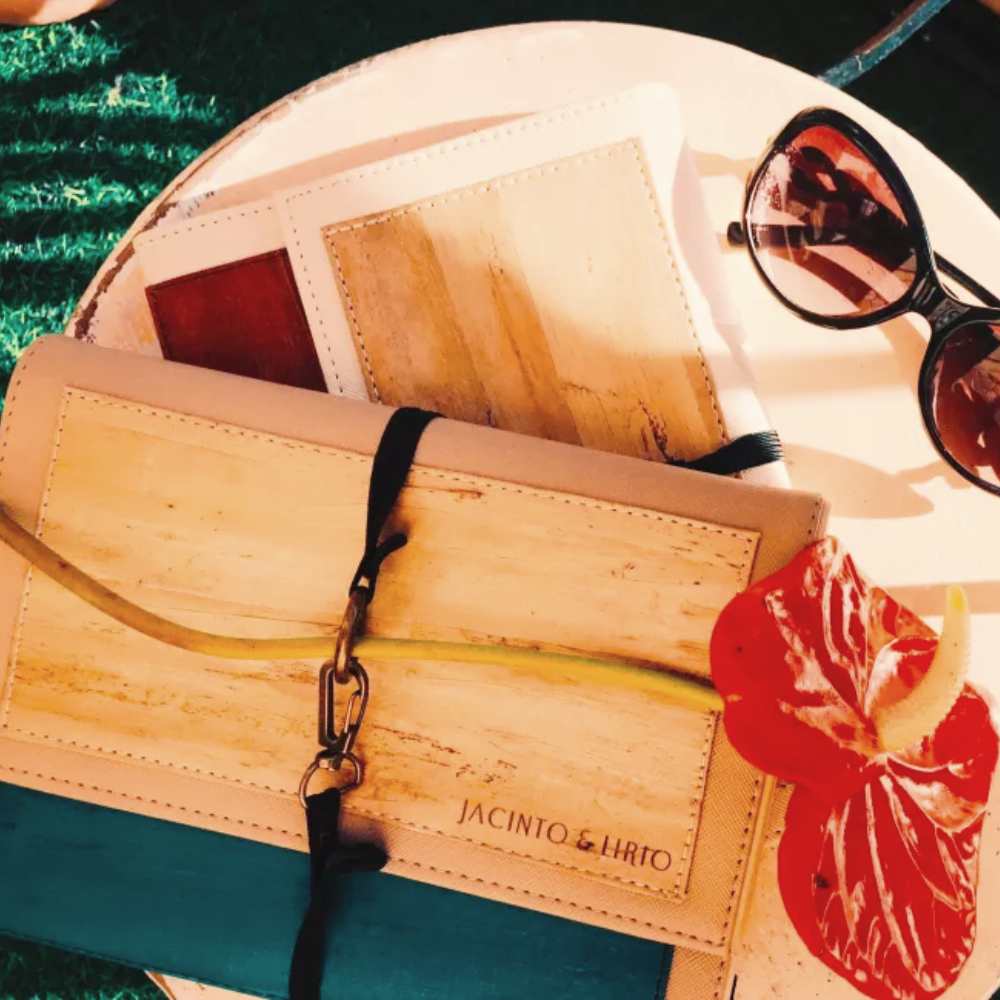 As an alternative, you'll love this refillable journal that's made of vegan leather and it has many other uses (you can use it as a book cover for instance). In their store, you'll also find other interesting items that could bring a smile to your giftee.
LINK: Lazada
PRICE: Starts at Php 500
• • •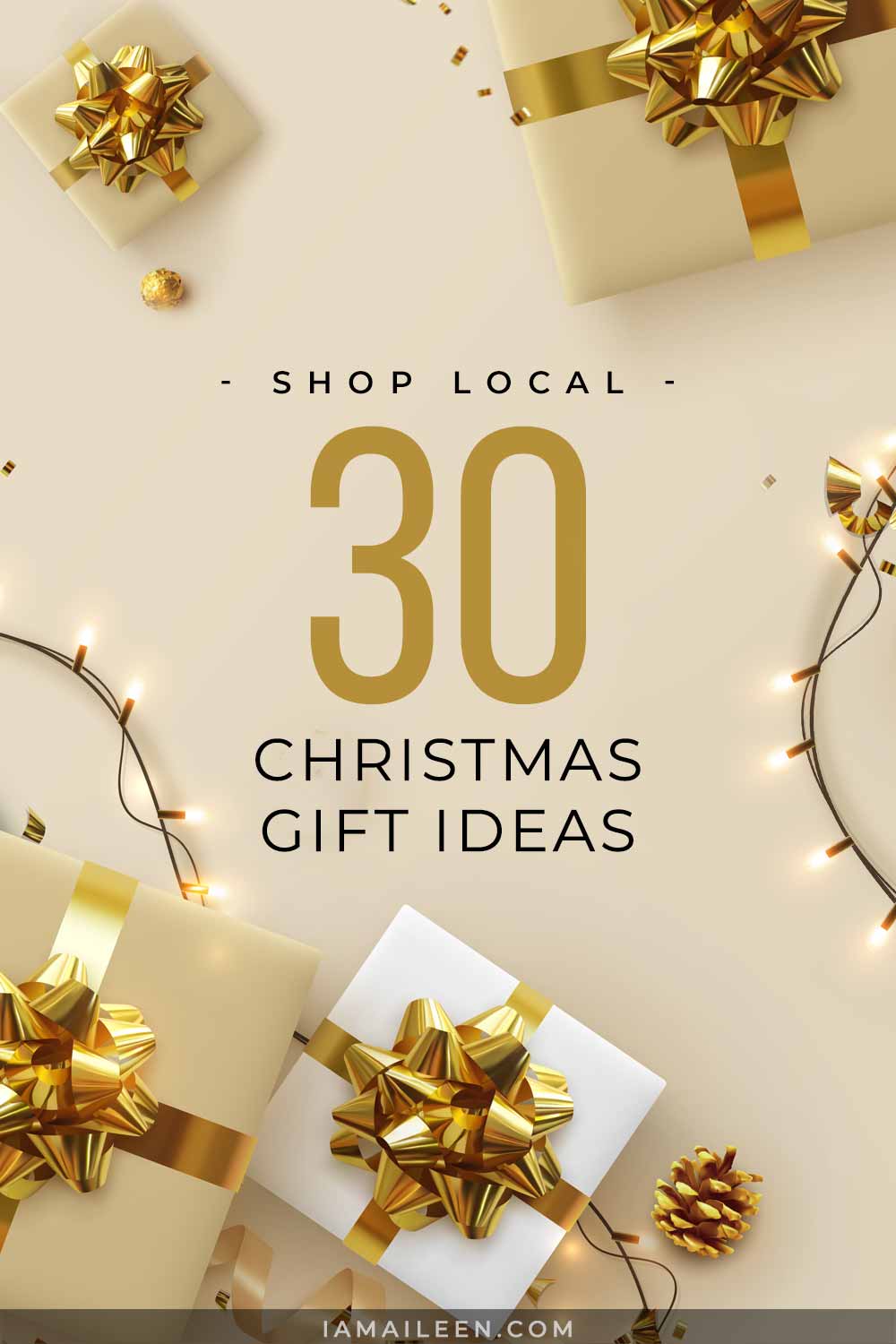 Overall
I hope this list of Christmas gift ideas helped you decide on what presents to get for the special people in your life. Do let me know what you end up buying by leaving a comment down below.
Happy shopping!
The post Shop Local: Top 30 Christmas Gift Ideas 2022 for Her & Him (Philippines Online Shopping Grouped by Category) appeared first on I am Aileen.